Real Experts. Real Mom Talk.
Check out our I Help Moms Podcast!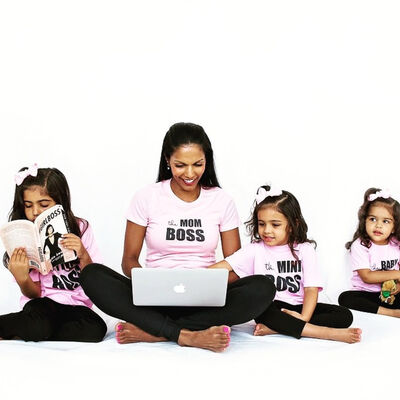 Taking family life from chaos to connection!
By Michelle Brown
Tips and strategies to make motherhood easier, healthier and happier with the TOP ihelpmoms.com family experts! Parenting, Potty Training, Sleep School, Lactation Coaches, Doctors, Doulas, Midwives, Nutritionists, Family Therapists and more! We want to help you do more than just survive motherhood, we want to help you to create a life you LOVE!
The Mom Mechanic
WOW! What an incredible opportunity to talk to Hina, TEDx Speaker and Pelvic Floor Specialist!
On today's episode we discuss why this is a very important part of postpartum care for women, signs you would benefit by getting checked by a pelvic floor specialist AND why this is key to getting your body back after having a baby. AKA who wants to leak pee all of the time after having kids??? NOBODY! That's wy we wanted to bring rebalancept.com onto the show!
Oh did I mention bonus section? We discuss the often taboo topic of if it's normal to have pain during intercourse after having kids.
Enjoy the most imortant mom mechanic I have ever spoken with to helping us get body back after baby! Hint: It's more than the outside appearance!
Check out her TEDx talk at rebalanept.com!
show more
3 Keys to Keep Going In Entrepreneurship
What does life look like as a solo entrepreneur with a big dream and a boat load of work climbing the start-up mountain?
How do we keep going when the climb gets hard?
We always listen to the podcasts of everyone who has made it to the summit, but on today's episode I talk about 3 tips if you are in the trenches like me without a $95 million dollar VC. It's real tips, real life and knowing our WHY propels us to keep moving into making our dreams a reality.
Let's connect @ihelpmoms or @michellebrownhappycoach on Instagram or info@ihelpmoms.com
show more
The Fearless Entrepreneur
On todays episode we talk with CBDO of Executive Digital in his perspective working with HUNDREDS of top companies on what truly creates an outstanding leader. What traits do they have? What propels them to push through the roller coaster of start up life. Gold nuggets in this interview from one of the business experts I respect the most and has been an integral part of ihelpmoms.com from the beginning!
show more
Do You Know How To Spot Your Child's Strengths?
On today's episode we discuss Emotional Intelligent Parenting with Founder and Coach Sandhya of Refreshr.pro. She provides incredible insight into the benefits of truly understanding our children's strength, the power of teaching self regulation at a young age and the important differentiation between Emotion Coaching and Coddling. Make sure to head over to the theparentingquiz.com to see if you (GASP) might have a blind spot in your parenting and how to uplevel your parenting skills to nurturesuccessful AND fullfilled kids!
show more
The Different Hats Moms Wear
It's absolutely okay to wear different hats different days different moments during different cycles as moms.
It's time for us to get comfortable that there is no one right way to be a mom. There is no one right way to balance all the balls we juggle. There is only the opportunity to grow, to evolve and become the most authentic version of who we are meant to become! On today's show we talk to the amazing Doula, and Founder of Birth of A Goddess to discuss her perspective as a mom of 3 young adults now. We love talking with veteran moms and birth workers to gain insight into the amazing worlds they have access to. www.ihelpmoms.com is here to help you discover your path, your joy filled journey through motherhood. Talking to objective, experts to help carve our path can be one of the smartest things we do!
show more
4 Mindset Disciplines I Follow Daily For Peak Performance
These are the 4 simple FREE things I do everyday to grow and protect my mindset. Our mind is our greatest asset we have AND we have 100% control over it! Check out the 4 must do daily habits I discuss and make sure to share your daily mindset strategies on IG with me @michellebrownhappycoach
show more
Leaders Who Do This Will Change The World
I had an epiphany this week. With leadership comes a tremendous amount of pressure, expectation and responsibility. What does the world look like when leaders initiate with APPRECIATION instead of expectation. Do we think it will be reciprocated?
show more
#1 Tip To Get It All Done Personally, Parentally & Professionally
These 3 P's can often be difficult to master with calm and wisdom in life. Thanks to our ihelpmoms.com coaches we are able to learn strategies and skills to create the life we want for our families! Discover what Coach Sasha has to say about how to stop living in the grind and start living in the present!
show more
4 Ways You Can Win
On todays episode we discuss how to create a winning life! I provide 4 keys from awareness to celebrating that will help you perpetuate more wins along the journey of life!
show more
Why Gratitude and Fear Cannot Co-Exist
On todays episode we talk about having JOY in the journey and 4 keys to living in a state of gratitude.
show more