On Demand Parenting
Support
Join our community & learn more about how our platform may help you.
LIVE CONSULTATIONS
Get the LIVE, on demand, by the minute parenting support from our top parenting experts through video or messaging!
No more suffering silently. Our experts are here to help decrease anxiety and create true connection from the chaos that parenting can bring.
Haley Morris-Nicholl
I began my journey in 2015 by becoming a Doula. I then worked as a Homebirth Midwives Assistant at Family Tree Midwifery. I assisted over 45 births. This is where I found my passion for breastfeeding. I then worked at WIC as a Breastfeeding Specialist.
Breastfeeding/Weaning Coach
Birth & Post Partum Coach
see more
Consultation
Patty Castellanos
Mom of 2 kids, Helping moms over 12 years as Licensed Therapist and over 8 years as a Clinical Hypnotherapist, HypnoBirthing Childbirth Educator.
Grief/Loss Coach
Birth & Post Partum Coach
Mom Mental Wellness Coach
see more
Consultation
Sarah Rafail
Home Health ICU RN Birth and Postpartum Doula Childbirth Educator
Birth & Post Partum Coach
Newborn Care Coach
Breastfeeding/Weaning Coach
see more
Consultation
Ariel Lynch
Newborn Care Coach and RN with ICU experience. Breastfeeding and milk donor enthusiast. Two years of daycare teaching ages infants-4s.
Grief/Loss Coach
Newborn Care Coach
Breastfeeding/Weaning Coach
Mom Mental Wellness Coach
see more
Consultation
Allison Stewart
I love supporting families and have done so for over 20 years. As a preschool teacher, I had the pleasure and privilege of working with families and being a part of their village. After becoming a parent myself, I wanted to support them in a new way. I decided to become a doula, which enables me to support families during one of the most exciting and life changing moments of their lives. I believe in customized care, answering questions and concerns with honest, evidence based information. My goal is to assist my clients so they can make the best decisions for their growing family and have a positive birth experience. As a new baby comes into the world, the entire family goes through a change and postpartum support can be helpful during such an exciting time. I offer both in person and virtual services, as well as monthly events and workshops designed to help support parents through pregnancy, labor, and their postpartum journeys. I even have a community for parents and their families designed to help them thrive!
Consultation
Get Certified to be an ihelpmoms.com Coach
We want to help create family experts that are compassionate, open minded and friendly! Make money helping families, choose your schedule and work from home.
Get certified to be an I Help Moms coach!
Newborn Care
Coach
Gentle Newborn Care Coaching will cover baby needs head to toe, and how to help the families learn compassionate and consistent strategies! The course will cover how to teach virtually teach parents swaddling, soothing, breastfeeding holds, diapering, baby sleep and wake cycles to expect, bathing and more! At the conclusion of the course you will be certified as an I Help Moms Virtual Newborn Care Coach.
Sleep
Coach
I Help Moms Virtual Sleep Coach training will teach you in depth knowledge of baby and toddler sleep, and how to best support families getting high quality sleep through compassionate and consistent sleep strategies.
Doula
(Postpartum Doula)
The Certified Postpartum Doula training is perfect if you love supporting families through their postpartum journey. Postpartum doulas provide support, care and resources for physical recovery, mental and emotional health, newborn care and feeding, nutrition, household organization and so much more. As a postpartum doula you are an intricate part of the early success and empowerment of parenting and have a long lasting positive effect on the families you care for.
Lactation
Coach
If you love the idea of supporting new families and you're passionate about breastfeeding, the Certified VIRTUAL Lactation Coach is perfect for you. You will develop the skills to enrich and empower new families, while fostering a confident and long lasting commitment to breastfeeding. This course will also give you a vast depth of evidence based knowledge to educate those who seek lactation counseling and provide more comprehensive care to current birth or postpartum doula clients.
How We Help Moms
To connect parents to the best virtual on demand parenting experts.
Founder Michelle is a mom of three and an entrepreneur with over 14 years experience in marketing, customer service and helping others. She created iHelpMoms.com to provide expert parenting support with the click of a button! Michelle recognized upon becoming a mom herself that true joy in motherhood came with finding a village of loving, quality family experts and professionals. It takes a village and she is dedicated to helping make motherhood easier for moms everywhere!
Boss Babe Supplements
Boss Babe Supplements is a premium nutrition and supplements organization and community for women by women. We offer health supplements, including: dietary and sports nutrition. Boss Babe offers nutritious products, including: Protein, BCAAs, Pre-Workout, Vitamins, Minerals, Collagen, Creatine, Superfoods, Essential Fats and Other Exclusive Nutritional Products.
Every Day AJ Books
Books about autism spectrum disorder in perspective of sibling
I Help Moms Shop
I Help Moms Shop for Busy Moms who want the hacks for being Happy In The Hustle! We appreciate you shopping with us!
Fidget Strips
Discreet Anti-Stress Textured and Satin Soft Strips for Anxiety - to be applied to all of your devices, phone, laptop, tablet, etc.
Work Smart Enjoy Life (W.S.E.L Bags)
#1 Bags for Super Dads and Super Moms
Moms and Moms to Be
Sensual Mamas Intimacy Course
$377.00
Sleep
Sleep Package
$525.00
Book Store
Every Day AJ: A Sibling's Understanding of Autism Spectrum Disorder
$11.95
Special Needs
Fidget Strips 5 Pack
$9.99
eBooks
Newborn Baby Guide
$15.00
I Help Moms TV
Hear tips & strategies from our top family experts how to find balance, overcome
depression, decrease household stress, and make motherhood easier!
Mom Tips
North Broward 2023 Lower School Experience
February 1, 2023
I Help Moms Online Coaching Is Easy and Affordable!
Best resources for moms
Mom Motivation
Are you a family expert that wants to be featured on I Help Moms TV? Click here!
Dr. Bob Pediatric Dentist
Welcome to the pediatric dental office of Christopher Bob, Pediatric Dentist. Providing specialized dentistry for children and adolescents in a child-friendly environment. As pediatric dentists, we focus on preventive care to help each child have a healthy smile that will last a lifetime. Serving infants, children, teens, and special needs patients in South Miami, Fl and the surrounding cities of Coral Gables, Pinecrest. Dr. Bob Pediatric dentist providing the exceptional care your child deserves!
My Island Story
Stay at home moms, new moms, ready to jump into something new? Ready to join my tribe? I'm looking for savy women to partner in my business. If you love fashion and beauty and want to earn extra cash, working from anywhere on your schedule. Please get in touch.
Leslie Haller, DMD
General dentist who specializes in releasing tongue and lip ties using a CO2 laser. The procedure is quick, safe and done right in my dental office. It requires no hospital visit or general anesthesia. See my website at www.TongueTieSouthFlorida.com for more information. Consultations are free. Helping mothers with children with tongue ties is my passion.
MaidPro Boca Raton
MaidPro Boca Raton prides itself on delivering top-quality cleaning to all homes across the city. We deliver personalized service to residential homes in the surrounding area. MaidPro has a deep tradition of excellence and is the premier cleaning service in Florida. We offer a variety of cleaning schedules to fit your specific needs, because your standards aren't standard. Your community MaidPro is owned by husband and wife Mariusz and Lorraine. The couple met in Westchester County, NY and have been married for over 15 years. They are residents of Parkland and love exploring everything South Florid has to offer. On weekends, the couple can be found taking day trips to the beach with their 2 children and spending time with their friends. As MaidPro owners, their goal is to help clients spend more time having fun and less time cleaning. Get your free house cleaning estimate today! If home cleaning is taking away from the valuable time you could be spending with your family, on hobbies, or just enjoying yourself, contact MaidPro Boca Raton. Your time is important--let us give a little back to you.
Houston Lactation Cookie Company
We offer Wheat Free / Dairy Free with added Probiotics Cookies. For a Healthy Mom and Baby. Our Cookies are made with Coconut Oil for added Health Benenfits.
Trending Parenting Topics
Myth Busting - HypnoBirthing Edition
First, a confession...I was the biggest skeptic of HypnoBirthing before I tried it myself. I knew about HypnoBirthing when I was pregnant with my first child in 2009, but I thought it was something my type A personality just couldn't accomplish. I also didn't really believe it worked for anyone and figured they were just embellishing their experience. Simply put, I was a bit of a hater. Looking back, I can see this came from a place of insecurity and intimidation. I was worried if I tried it, I would fail.
Myth #1: HypnoBirthing only works for certain personality types.
FALSE! HypnoBirthing works for anyone that is open minded to it. If you think it will work for you, you're right. If you think it won't, you're right. Self-fulfilling prophecy.
HypnoBirthing is a five-class series that dives deep into all things birth. This is a comprehensive childbirth class that also teaches how to achieve self-hypnosis to make labor and birth more comfortable. This is NOT just for people that are already meditating, practicing relaxation, and have more of a creative mind. This can absolutely be a class for the more Type A personalities (ME!), and everyone can benefit from these classes.
Myth #2: HypnoBirthing makes it so you don't feel any pain in childbirth. If you feel pain, you did it wrong.
FALSE! HypnoBirthing does not promise to give you a "Pain-Free" birth. It DOES help you with tools to have a more comfortable birth experience. HypnoBirthing also has the benefit of reducing the likelihood of receiving unnecessary interventions. Does birth sometimes need medical intervention? Yes, but not anywhere near as often as interventions are occurring. It does not make it so medical interventions will not be needed, but it makes it so non-medically necessary interventions won't needlessly be imposed. The education you receive helps you know the difference between these scenarios. Education empowers people, reduces fear/anxiety, and therefore reduces the fear-tension-pain cycle. All of these benefits reduce the need for medical pain management and prepare you for a comfortable, easy birth experience.
Myth #3: Taking HypnoBirthing classes is enough to help me have the birth I desire.
FALSE! Simply showing up to 5 classes is not all it takes. I can't possibly give you enough practice in 5-2.5-hour classes to help you master these techniques. The information you receive in class will be comprehensive, but you have to practice the techniques on your own time, outside of class. Practice conditions the body to achieve this deep level of relaxation so achieving this state in labor becomes second nature. Daily practice of the different breathing techniques helps prepare you for riding each wave you experience in labor. I give you the tools. It's your job to put them into practice outside of class to prepare for the calm birth you desire. Having a birth partner, doula, and OB/Midwife that support your birth goals is another integral part to having the birth you desire.
Myth # 4: Someone else can hypnotize you.
FALSE! ALL hypnosis is self-hypnosis. Your HypnoBirthing educator will teach you about hypnosis and guide you into it, but the only person that can hypnotize you is yourself. Some people are fearful of hypnosis because they think someone else will have control or power over them. No one has any control over you while you're in hypnosis. You have full control and will never do something you don't want to do while in hypnosis. You will also remember everything and will not be unconscious in any way. When the pandemic hit and we were forced to take classes online, I was nervous people wouldn't have the same experience as they did in person. I have been pleasantly surprised and proven wrong. One of the huge perks to online classes these days is that people aren't even in the same room as me when they're experiencing hypnosis. This is a huge convincer for people so they can see everything is happening within their own body without outside assistance.
I didn't have the birth I wanted with my first child. She was born healthy, and I was physically healthy, but so much more goes into it! The first misstep in my birth with her was rushing to the hospital when my waters released at 3:15am. If I had taken a childbirth education class that focused on instinctive, natural birth, it would have changed my trajectory from that first moment. Now, I'm a childbirth educator and doula that helps people know there is no reason to rush to their birthing place just because their waters released. By rushing to the hospital and not having the education as to what's normal and what's not, I invited intervention from the start. I basically ran to the hospital to be hooked up to Pitocin so my body would be rushed into having waves (translation: contractions). If I had waiting at home until my waves started on their own, my body would have had time to acclimated to being in labor and I would have tolerated them much more easily.
The beauty of HypnoBirthing is it teaches you what normal, physiological labor and birth look like. Most providers and birth settings do not base their practices on this type of labor and birth. So many OBGYNs treat every pregnant person like the 1%. If you're the 99%, why are you receiving care using the guidelines that are applicable to the 1%? Individualized care is hard to find these days. Choosing a provider that fits the experience you desire and the goals you have is INFINITELY IMPORTANT. Just because you have a midwife doesn't necessarily mean you're going to get the care you want. Have you ever heard the term "med-wife"? Some midwives are guided by instinctive and physiological birth, while others are more medicalized. Neither of those options are wrong, but you need to know which one you're getting because it needs to match the experience you're wanting to have. This should be the first thing you figure out when you find out you're pregnant, so you start off on the right foot. You can do your own research on providers in your area, but you can also find a birth doula that can help guide you and help you know which providers fit your specific needs.
I hope this breakdown helped you sort out some of the questions or misconceptions you had about HypnoBirthing. Reach out if you have any other questions and I'd be happy to help!
Ciarra Morgan, TLCD, HBCE, CSC
https://empoweredbeginningsatx.com/blog/f/myth-busting---hypnobirthing-edition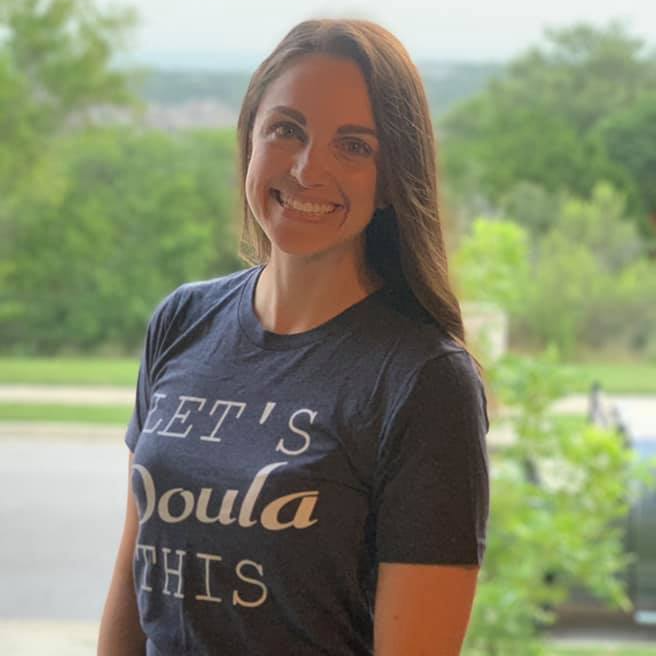 Ciarra Morgan, TLCD, HBCE, CSC
Myth Busting - Sleep Training Edition
Sleep training is a bad word in some circles. Many people have myths/misconceptions that I want to help break down.
Misconception #1: Sleep training means your child crying it out.
FALSE. "Cry it out" is only one method of sleep training, and parents that are comfortable with this method don't hire sleep consultants. This is not a method I suggest in any of my personalized sleep plans.
Misconception #2: Parents neglect their children and tune them out when sleep training.
FALSE: When I am your sleep consultant, I coach you and encourage you to tune IN to your child. You listen to the baby monitor. You learn their cries and hear how their fussiness changes. You access their level of need. You respond to your child and intervals you feel comfortable with. You never TUNE OUT. You TUNE IN.
Misconception #3: You're letting your child cry when sleep training.
FALSE: You're not LETTING your child cry. Your child is crying, but you're not letting them cry. You're giving your child space (whatever that looks like depending on the sleep training method we choose together) to learn to self soothe. Sometimes that means they have spurts of crying, but it's not level 10 crying for hours on end like people think. Just like you're not letting your child cry when you put them in the car seat and drive. Many children do cry when put in the car seat, but you're not letting them cry. It's important to differentiate the two. This is not neglectful or mean. It's setting boundaries around sleep just like you set boundaries around car safety, limiting screen time, healthy choices for meals rather than candy for dinner, etc.
Misconception #4: You have to night wean to sleep train.
FALSE: Babies who developmentally need to eat through the night can absolutely do so! I help families teach their children to fall asleep independently. I do not encourage parents to skip necessary feeds or ignore their child's hunger signs. Many of the small babies I've helped families sleep train still eat once or twice at night (the number of feedings depends on the child's development). These babies also fall back asleep on their own and only wake when they're hungry, not just to be soothed back to sleep.
Misconception #5: Sleep training is only successful if you put your child to sleep at night and they don't wake until morning.
FALSE: Do you sleep through the night every night? It's normal for people to wake randomly throughout the night. Maybe you need to use the restroom, but maybe you just had a light moment between sleep cycles and woke. Many of us wake in the night but don't even remember it. Children might still wake up and even make noise for a couple of minutes during the night. Waking at night is not abnormal or something we need to work to stop. The goal of many parents is to have the child be able to sleep independently. Babies that fall asleep independently can get themselves back to sleep at these little middle of the night wake ups without parent involvement. This is because those children have the skills to do so and feel safe and confident in their beds.
And this last part might surprise you coming from a sleep consultant. ANYONE can sleep train their own child. "Umm..Ciarra...why are you telling people they don't need to hire you?" I'm not. Think of it this way: Some people go to the gym and never get a personal trainer. They research exercises, best ways to train certain muscle groups, and they're self-motivated. Other people find they don't connect with it and need the motivation and support a personal trainer can provide. This is the same with sleep training. Anyone can sleep train their child, but some people don't have the time/energy/attention span to research the exact way to do it and implement it. These people need the accountability and guidance of a sleep consultant. These are the families I support.
There are many more myths/misconceptions surrounding sleep training, but we'll leave it here. I might come back and add to these over time. Please feel free to reach out if you have any questions about these topics. My goal is to help families feel confident in their sleep training journeys. Parents are better parents, partners, and employees when they are well rested. They are also healthier physically and mentally. Children need sleep to reach their developmental milestones and be happy, healthy children. For some families, sleep training is a matter of mental health and is not something that should be shamed or judged.
I'm here to help if you find yourself identifying with any of the descriptions above, or if you just want more information about sleep training to decide if it's a good fit for you.
Ciarra Morgan, TLCD, HBCE, CSC
https://empoweredbeginningsatx.com/blog/f/myth-busting---sleep-training-edition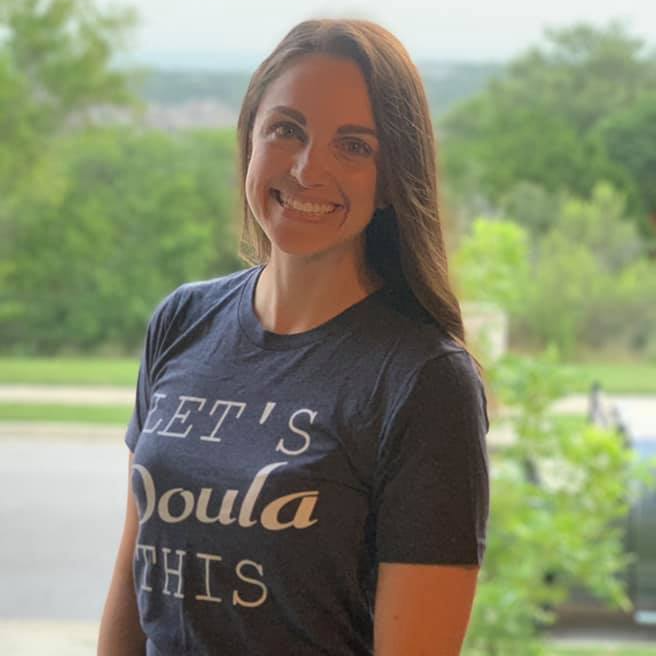 Ciarra Morgan, TLCD, HBCE, CSC
There are many models a doula company can have, and it can be confusing for the consumer, so let's break it down!
Solo Doulas
A "solo" doula is a one person show. They are the sole support person through your pregnancy, in labor, and postpartum. If they need a backup doula for some reason, they likely have a few doulas they have chatted with about covering birth if they're unavailable when your birthing time comes (i.e.they're sick, they're at another birth occurring at the same time as yours, they just came off of a long birth and need to rest before it's safe for them to drive).
On Call Rotation for a team of doulas
Some companies have a team of doulas, and they have a rotation. There might be ten doulas, and they will all rotate schedule. Doula A might be Monday, Doula B Tuesday, etc. and they go to the birth of whoever goes into labor in their on-call window.
Partnered Doulas or Co-Doulas
Some doulas have a partnership between themselves and share clients. They tend to run one week on, one week off, and cover each other for things like their children's birthday dinners and anniversary celebrations with their spouse. You meet both doulas in this type of partnership and have a familiarity with each of them before your birthing day. The doula on call when you go into labor attends your birth. In case of backup being needed, the other co-doula is there for you.
Austin, Texas and the surrounding area (the service area Empowered Beginnings serves) has doulas that fit into each of these categories. There is also a group called the Central Texas Doula Association that doulas can join, and you can send in a request to have doulas reach out to you. Not all doulas in Austin are part of the Central Texas Doula Association, but many are! The group has both birth and postpartum doulas.
What model does Empowered Beginnings fit into?
We have two types of models within Empowered Beginnings. Ciarra and Samantha are partnered or co-doulas. The other Empowered Doulas are solo doulas and back each other up. Ciarra and Samantha used to both be solo doulas but decided to join forces in 2022.
Why did Ciarra and Samantha decide to become co-doulas?
Birth work is incredibly rewarding and equally taxing (on the birth worker and their family). Birth workers tend to burn out long before they intended to retire. Many people do not realize how much goes into being on call 24/7/365. Birth doulas are generally on call for each client for the window of 37 to 42 weeks of pregnancy, meaning they are promising to not be out of town or have something planned during those 5 weeks that would get in the way of them attending your birth. That means they are not going on weekend camping trips with their families, getting concert tickets to their favorite band, etc. Even something as simple as going to church has more go into it than you might imagine. If I am within a client's "on-call" window, my husband and I drive separately to church so I can leave if I need to since our house is the opposite direction as any of the local birth centers or hospitals. It is not often I would have to hit the road and go immediately, but there's always the chance (especially if the client is a second timer with a history of fast births). Think about planning a 5-year old's birthday party. I either must take off 5 weeks (so I don't have anyone in that 37–42-week window) to plan a birthday party OR I have to risk missing the party if someone is in labor. Sometimes doula families understand if you have a day or two where you are going to have a backup be on call, but for some people that stresses them out too much and they'd choose another doula because of it.
Samantha and I have worked together since the beginning of 2021 and decided in 2022 to join forces. When you hire one of us, you hire both of us. Here is what that looks like when you hire us...
Once paperwork is signed and a deposit is made, we start a group text message between the birthing person, their partner, and ourselves. You can use this group chat to ask your random questions that come up, update us on something you want us to know, or just to feel supported and connected throughout your pregnancy. If you need to chat with us, just shoot us a text and we can schedule it. Our basics package has two prenatal meetings. You will have one of these with me and one of them with Samantha. We go over different things at each of these and we keep notes that we share with each other, so both of us will always be up to date on what is going on with you. When you go into labor you will be sending us text updates about what is going on. Whichever of us is on call will likely be the one replying to these messages and will join you once you feel you need in person, physical support. For your postpartum follow up meeting (sometime around the one-week mark from your birth), the doula that attended your birth will be the one to come.
What are the benefits of a co-doula model for the clients we serve?
- Our prenatal and postpartum follow up meetings are scheduled on weeks we are "off call". This means we are unlikely to have to reschedule these meetings last minute because we have been called to a birth. This was something we encountered often as solo doulas. We know your lives are busy and we make every effort to be able to keep these appointments, so it does not mess up your schedule.
- Sometimes there are situations when a backup doula is needed. Maybe a doula is sick, has a sick child, or has had an accident that makes it impossible for them to attend your birth. Or maybe a doula has two people in labor at once. If any of these situations arise, you know who your "backup" doula is! If it is my week on call, Samantha goes. If it is Samantha's week on call, I go. The only exception to this is if Samantha or I have a vacation or event scheduled during our off-call time. In that situation, we would have another doula we know and trust attend your birth. We limit the number of births we take each month to minimize the risk of needing a backup doula for a situation where three people were in labor at once. This has never happened, and we do not anticipate it, but we've learned to never say never when it comes to babies. They have their own plans!
- Sometimes birth is loooonnngggg. Occasionally someone will have an extended labor where they need continuous labor support for longer than one doula can safely attend while still being safe to drive home. If this happens, we back each other up and either come labor sit while the other doula takes a nap, or we take over for the remainder of the birth. There are also situations where a doula gets off a long birth only to get a text from another client saying labor kicked into high gear and they need us. Again, if one of us just got off a birth and can't possibly serve you in the capacity you deserve without rest, the other doula will go to that birth.
Samantha and I value all the benefits this co-doula model has for both ourselves, our families, and the doula families we serve. Work - Life balance is something we feel is important to be able to serve our doula families for the long term and we are excited to be a team. You get two doulas that have a comprehensive range of experience, coordinate care seamlessly for their doula families, and pour their hearts and souls into this "work". We recognize that this model is not for every doula and it's not appealing to every pregnant family, and that's okay! There is someone for everyone, and we look forward to serving the families that find this model the best for their journey.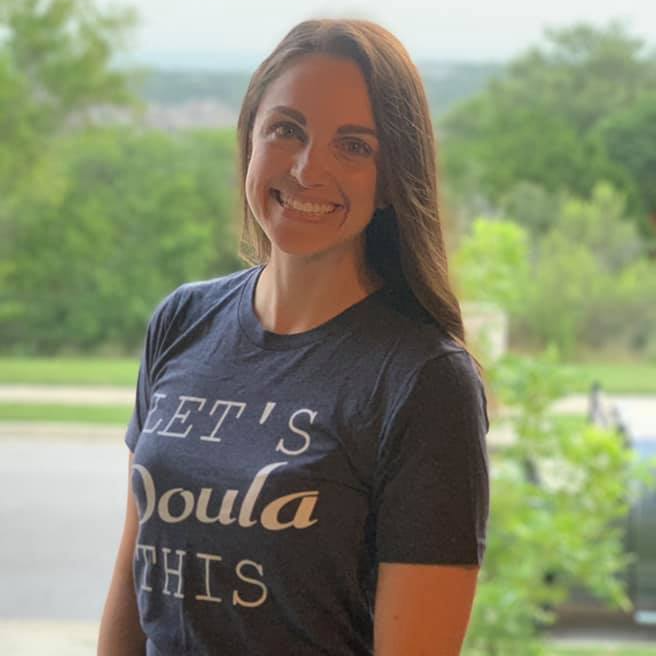 Ciarra Morgan, TLCD, HBCE, CSC
Welcome To Parenthood
Congratulations! After 9 long months, your new and precious baby has arrived! As you stare lovingly into your new bundle of joy's sparkling eyes, everything around you fades away and your only thought is that you vow to do everything that you can for this new life in your arms. You may have replayed this scenario in your mind a thousand times. Maybe it was during childhood as you cared for your baby dolls, wheeling them around in their little toy stroller. Perhaps it was more recently, as you received the wonderful and exciting news that you were expecting a new baby! Whenever these new thoughts began, you had to decide how to feed your baby.
Breastfeeding Is Hard!
If you have decided to breastfeed your baby, chances are that soon after your baby is born – almost immediately in fact – you will be given the opportunity to breastfeed your new baby. A postpartum nurse or an in-hospital lactation consultant, doula, or midwife will assist you in latching your baby onto your breast.
Sometimes moms learn while still in the hospital or birthing center. Others find out once they are discharged and sent home with their sweet new baby. Breastfeeding can be hard.
It can be very difficult to learn the proper way to position your baby, how to latch your baby to elicit successful milk transfer, how to choose the correct flange size – the list goes on.
Where Do You Begin?
But where does a new parent begin? There are so many opinions when it comes to breastfeeding or pumping for your baby. But how do you know what information to trust?
The truth about breastfeeding is that a breastfeeding parent will benefit from the support of their partner, family, and other breastfeeding families.
These support systems can help you give your baby the best start in life. Breastfeeding is natural and babies are born to breastfeed. It is the biological norm for mammals all over the globe, and humans are mammals.
During the early days after birth, some babies and breastfeeding parents need time to learn and get it right. What other people say may affect your breastfeeding experience. You may feel inclined, especially in the early days of your lactation journey, to compare yourself to other mothers that you see in mommy groups online.
Is Google The Answer?
As soon as you find yourself in need of lactation support, you may instinctively grab your phone or laptop and navigate to the internet. It may be easy to just Google your question and allow a search engine to decide what may be best for you and your baby when it comes to lactation. There are so many websites, blog posts, forums, and mommy groups that offer expert (as well as not-so-expert) advice. This advice may not always be the best because everyone is unique and a search engine will not match the needs of each individual person. The same goes for your baby and their individual needs.
Some babies are born premature, while others may be born with oral issues and dysfunction that may require a thorough assessment and treatment plan to address such as tongue, lip, or buccal ties.
How To Get The Best Support
The truth is that the best course of action, even though at first breastfeeding may be difficult, is to reach out for support from an IBCLC, also known as an International Board Certified lactation consultant.
An IBCLC is licensed and trained in the field and study of lactation and breast anatomy. An IBCLC undergoes a rigorous educational path to ensure that we are knowledgeable and competent to provide evidence-based care and education to parents. Unlike breastfeeding counselors, specialists, or volunteers, IBCLCs must have completed:
90 Hours of Lactation Education
1000 Hours Supervised Clinical Experience with Breastfeeding Mothers and Babies
Required College/University Courses
Biology
Human Anatomy
Human Physiology
Infant and Child Growth and Development
Nutrition
Psychology or Counseling or Communication Skills
Introduction to Research
Sociology or Cultural Sensitivity or Cultural Anthropology
Continuing Education
Basic life support (for example, CPR)
Medical documentation
Medical terminology
Occupational safety and security for health professionals
Professional ethics for health professionals
Universal safety precautions and infection control
Take and pass a rigorous and extensive 4 hour proctored exam
Meet continued education requirements to maintain licensure every 5 years
Breastfeeding support is available and highly encouraged to help all families learn the necessary tools and education to ensure that they are set up for maximum success and support in breastfeeding early on in their lactation journey.
If you find yourself in need of support, I encourage you to reach out to myself or another qualified IBCLC. Learn more about my online breastfeeding support services or contact me to learn more.
Brandi Flores IBCLC
Are you ready for summer? Don't plan FOR your kids. Plan WITH them!
Summer is here! Or it's almost here! It's so exciting! But wait- what am I supposed to do with these kids all summer long? How will I keep them entertained and keep the peace?
If you are staring down some long days, weeks, or MONTHS of summer with your kids and wondering how the heck you can make this a wonderful time…you are not alone! I've got some simple behavior tools to help make things smoother in your home.
Try all of these and more on your own, or join us for the Summer Behavior Reset where I'll make it as easy as possible for you!
Structure your days
For days at home, decide how much structure you want/ need for yourself and for your kids. I encourage you to have a loose schedule to structure your days, not tied to a clock.
Must do/ can do list
Create a list with 2 columns: Must Do and Can Do. Under the "Must Do" include just a few simple things that you want to see happen each day. Must Do's might include reading for 20 minutes, doing a simple household chore or 2, getting outside, doing something creative, and doing something kind for someone else. Can Do's might include specific ideas of things your kids like to play with: Lego, Play Doh, coloring, call Grandma, etc.
Before Screen Time list
Before your child can hop on Netflix, iPad, or Nintendo, have a list of Must Do's. These are required every single day so keep the list short and focused on what's really important. This list may include some of the Must Do's from above and also things like brushing your teeth that an be easy for our kids to "forget" to do on summer days.
Loose Schedule Blocks
Have some anchors in your schedule that you do at about the same time each day- lunch time, rest time, dinner, bedtime. Then loosely build in some typical day activities as before lunch or after lunch. Before lunch may include- going to the gym, library, park, etc. and after lunch may be quiet play time or doing chores or whatever! Make it fit your daily needs.
Visual schedule
For daily routines- make it visual! Break down your routines into the simplest steps and then put pictures to it. Hang this where the routine happens- morning routine visual schedule goes in the bedroom or bathroom where those tasks take place. For learning new chores- hang the visual schedule where that task takes place as a quick reference- unloading the dishwasher visuals go next to the dishwasher.
I'm bored list
Make an "I'm bored list" (or download my free template). Give options in each category: Chores, Learning, By Yourself, With Others. Then when those precious kids utter those words "I'm booooooreeeed", you hand them the list. Again- use visuals for your kids, especially non-readers.
With all of these- be flexible! Make changes as the days go on. Switch it up entirely- go from a Must Do/ Can Do list to a loose schedule. Go with the flow. A loose structure will help your child know what to expect next but it IS summer time. Model that flexibility and help your child learn to go with the flow.
And the most important tip of all?! Don't do any of this FOR your children. Do it WITH them. Involve your kids in every single possible step of summer planning.
Ask your kids:
"What do you think needs to go on the Must Do list for every day?"
"Do you have any ideas for ways we can show kindness to each other each day?"
"What small chore do you want to put on your list this week?"
"What fun ideas would you like to see happen in our before lunch time slots this week?"
No matter what format or method you choose, plan WITH your kids!! Let them share ideas, let them take the lead, let them have as much independence and decision making as possible within the boundaries that you set. This will prevent so many power struggles while teaching your child so many important skills like self-management, self-advocacy, and independence.
Summer is here. Let's make it a wonderful time together! Add some loose, flexible structure to your days. Plan WITH your kids, not FOR them. And join me in the Summer Behavior Reset to get your summer started off on the best foot possible!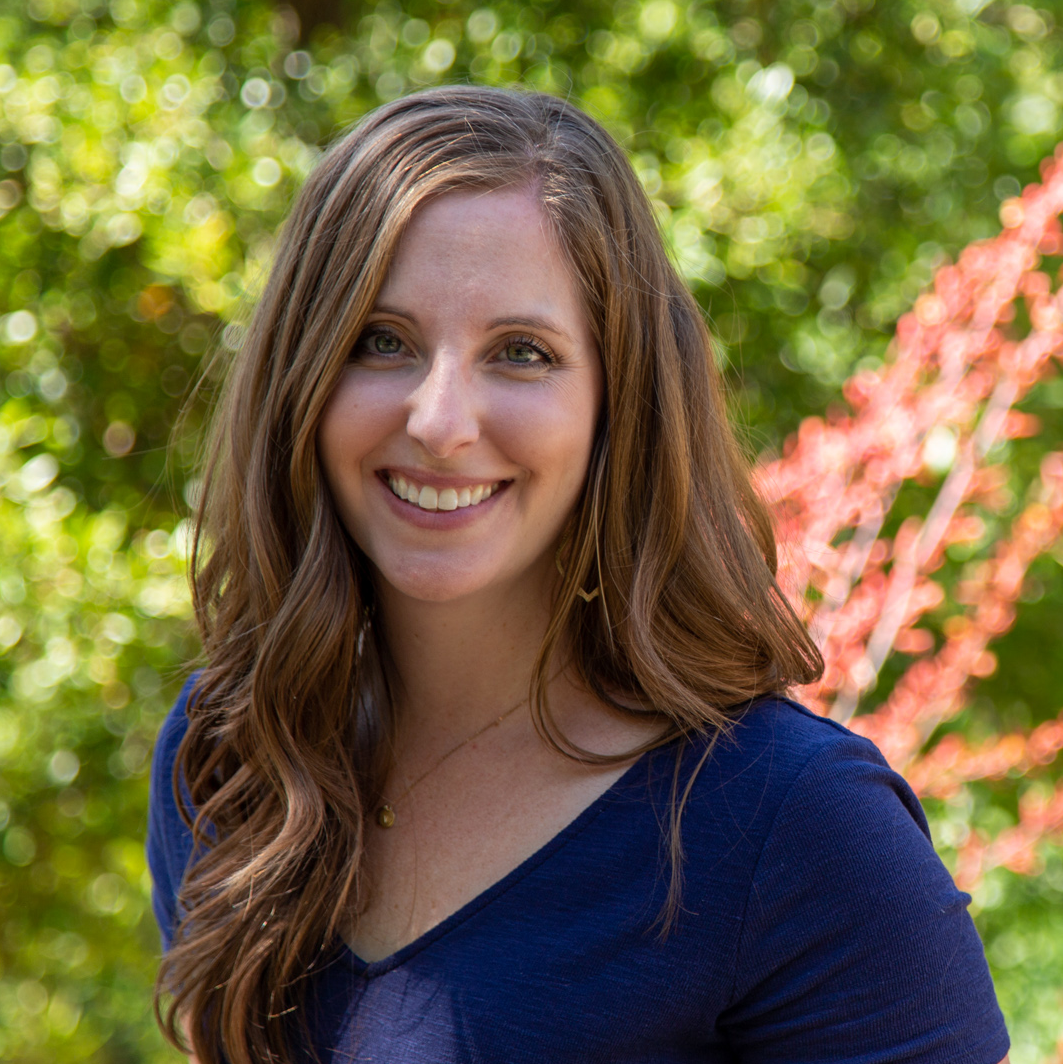 Leanne Page, BCBA
Newborn Feeding and Sleep Routine
From 0-6 weeks
What does a newborn to 6 week old routine look like?

Babies in the first 7-10 days sleep a lot, but many mums will tell you that by the time your baby is 14 days old, their little personalities start to shine and they are a bit more awake.
This is a great time to start implementing some consistency with your feeding and sleep routine. The routine starts from the time your baby wakes until it's bedtime.

A 0-6 week old awake window is 45-60 minutes
This includes:
Feeding
Burping
Nappy Change
Play Time
Then back to bed.
To get all these in within the 45-60 min time frame can be very challenging.
The reason why many babies are unsettled, hard to get to sleep and only cat nap is because they are over tired.
It's also very important to know how to recognise and differentiate between your baby's cues. Baby cues are signs and signals to let you know if your baby is hungry, tired or in discomfort. You can read more about your baby's cue in this Ebook
Feeding
I recommend not timing your feeds but rather know the difference between hunger and comfort feeding. Babies feed differently. Some babies are more efficient than others. When babies are feeding for a long time, they are often comfort sucking. When you are satisfied your baby is full, then you can proceed to the next step.
Burping
Keep burping to a maximum of 10 min especially if your baby is already tired. Babies who are crying are unlikely to burp well. Burping between sides is recommended.
Nappy Change
Change nappy after you have finished feeding. I don't recommend changing nappies between sides when you are breastfeeding. You can also give your baby opportunity to kick around without a nappy as part of floor time.
Play Time (Floor Time)
Offering play time is important even for newborns. Giving them time and space to explore. It's also a to easier to recognise your baby's cues when they are awake. This is also a great time to introduce tummy time even if it's only for a few minutes.
Bed
Once your baby is starts to grizzle, and is showing tired signs, then it's time for bed. You can place baby in bed awake and see if they can sooth themselves to sleep. If they need help to settle then it's important to understand what will work for you especially long term. Feeding, rocking and holding your baby too sleep are all ok but if you do this consistently, it may create challenges that are not sustainable.

This routine is best from time your baby wakes in the morning ( 6-7am) until around 10 pm. If your baby is feeding well and healthy then you can leave them however long they want to sleep during the night from 10 pm. You can also introduce a dream feed to help them sleep longer during the night. Learn about dream feeds.
The evening and/or night routine does not include play time and only change nappy if needed.
Quick note- Cuddles are awesome, babies love cuddles, so it's important to have flexibility.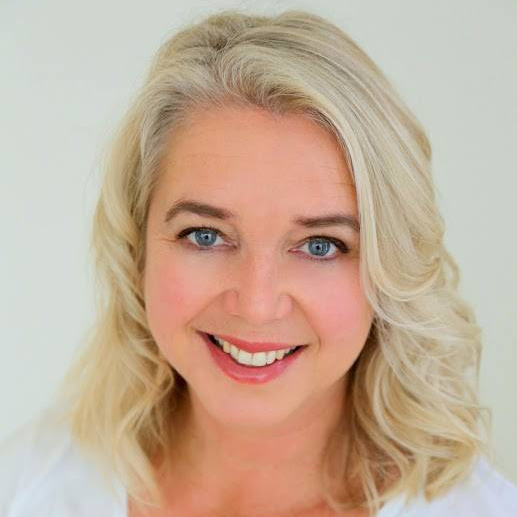 Trish Martin The Baby Coach
I Help Moms Podcast
Check out these tips and strategies from our I Help Moms expert therapists, health professionals, birth workers, marriage therapists and more!
5 Keys To Thrive In Love With Your Partner
As a mom of 3 and entrepreneur it is vital to keep my marriage at the top of my priority list or everything else seems to crumble. On todays episode I give 5 keys to keeping it fun and sexy! --- This episode is sponsored by · Anchor: The easiest way to make a podcast. <a href="https://anchor.fm/app">https://anchor.fm/app</a>
I Had A Booming Career - Then I Became A Mom.
On todays show I talk with I Help Moms Coach Samantha about Holistic Mental Health. Wow!!!! I spent 10 years working for the NBA, NHL, PGA and loving every minute. Then I had a baby and it was a complete shift from climbing the corporate ladder. Suddenly a little human mattered more than my success!It's so empowering to delve in and talk to this amazing mental wellness professional to discuss how people can unlock life and find what truly fulfills them! --- This episode is sponsored by · Anchor: The easiest way to make a podcast. <a href="https://anchor.fm/app">https://anchor.fm/app</a>
Get Out Of Your Rut!
Many times in parenting, and entrepreneurship we find ourselves feeling STUCK and wondering will I move forward? Is this all there is for me? Or panicked- how did my life end up here?! On todays podcast we talk with I Help Moms Mental Well Being Coach Valerie on keys to move forward in life and to reinvigorate your self! --- This episode is sponsored by · Anchor: The easiest way to make a podcast. <a href="https://anchor.fm/app">https://anchor.fm/app</a>
Why Are We Nicer To Other People Than We Are To Ourselves?!
On todays episode I give 4 tips to self compassion. I think this is one of the most important yet under utilized skills we can develop as busy parents. Make sure you stay tuned to tip #4 as it is the key that can unlock being Happy In The Hustle! --- This episode is sponsored by · Anchor: The easiest way to make a podcast. <a href="https://anchor.fm/app">https://anchor.fm/app</a>
Being a Lead Learner in any Educational Setting
---
As a public school educator, I was given a manual and asked to teach what was in that manual. Did I add in my own content? Yes. I did. I was able to research above and beyond what was in that manual according to the ages of my students. As the lead learner, my goal was to broaden their horizons beyond what was in the manual. I wanted to model what research and curiosity look like. In a private school setting, I was also given a manual on what to teach. Again, I would go above and beyond what the manual said and find out some more interesting facts pertaining to the topics. Why would I do this? Wasn't it more work for me? Did I stay after school extra hours to research? The answer is yes. Whether I stayed at the school or went home and did it, it did "cost" me extra time and energy. It's not like I got paid for the extra. I did it because I thought it necessary to model what good research and lead learning looks like and what curiosity in seeking more information on a particular topic can add to your life! When we take the time to model the good things, we can instill a sense a pride to our children, students, and others who are watching. We want to be models. We should all want to keep the wonder alive in our minds and in our lives. There is so much out in the world for us to explore and I guarantee we are only seeing a small snippet of it in this lifetime!
As a homeschool educator, I am the lead learner in my home and in our school community. What does this mean? I am not the teacher up front with a manual. I am learning with the kids as well as guiding them when asking thought provoking questions and steering the conversations around like a car on a well-worn racetrack! I do not have all the answers. I do not have a set manual most of the time. We are all learning material that has us asking why did it happen? Where did it happen? Who was there? When did this occur and was there any other events happening at the same time as this? How do you think George felt when Martha did this, that, or the other? We can stop in the moment and research! We have freedom in education. In whatever way you choose to school your children, just know, you can be the lead learner in your home and add value to the material by modeling! Research, ask questions, and learn all you can! You got this mama!
Read More
Pregnancy, Birth and Beyond - Gestational Diabetes
---
THE DIAGNOSIS
This was something that really wasn't on my radar prior to diagnosis; I'm positive, many women out there are feeling much the same way. I'm 5'3" of 105 lbs without pregnancy, eat pretty healthy, and exercise regularly. Furthermore, at the time of my diagnosis, I had no known diabetes history in my family. However, my father was recently diagnosed with T2 Diabetes. So, when my 1-hour glucose screening came back high, and I was told I would need to go through the 3-hour test to see if I would have a definitive diagnosis, I was devastated. However, my professional experience told me that MANY women fail a 1 hour and go on to have a completely normal 3 hours. So, I rested in that until I was able to have the 3-hour test done. There is no "sugar coating" that test; it's pretty horrible. You have to FAST the night before. Come in, have your fasting blood sugar drawn, drink that awful drink, and then proceed to sit there for 3 hours while having your blood drawn an additional 3 times at 1-hour increments.
The day I got my results, my doctor pulled me aside on a Saturday while I was working to tell me my sugars were high for 3 hours and, therefore, I would be labeled with Gestational Diabetes. I was instructed to make an appointment with the diabetes counselor, would get a glucometer to start checking my sugars four times a day, and needed to watch my carbohydrate and sugar intake. I was also told I would have additional scans towards the end of the pregnancy to check to make sure the baby was not too big and that a conversation would be had around 38-39 weeks about possible induction/delivery instead of riding out to my due date or beyond (which is most common for first-time moms). I immediately felt devastated and defeated. I was doing everything in my power to be as healthy as possible for the baby and for a good delivery outcome, keeping all possible symptoms of gestational diabetes low. At the same time, I was mad at my body for failing in this way. I immediately started thinking about what it was that I had been doing that could have caused that (was it the fruit smoothies I had been enjoying?!). Now, I know better than that type of thinking. Sometimes, yes, women COULD be stressing their bodies constantly in the way that they eat or lack of exercise, which could be causing their bodies to fail to keep up with the sugar intakes and be weak in this way, but also, the truth is, many times it is our genetic makeup that causes our bodies to be weaker in this way during a time of stress (AKA pregnancy).
I spent the majority of that day crying. In hindsight, things could have been SO MUCH WORSE. This diagnosis is not everything in fact, by pregnancy number 3, it was old news, and I just assumed I would have it again with all the risk factors for gestational diabetes. I would have even felt UNCOMFORTABLE had I been told I didn't and that checking my sugars was unnecessary (I would have done so regardless). I was able to see the silver lining in all of it! I was forced to ignore all those wicked, wildly unhealthy pregnancy cravings and always, always opt for the healthier option. My motivation, I would do anything IN MY POWER for my baby and to keep them healthy, and I was ultra-motivated for a good birth outcome (small babies=easier births). This caused me to have minimal weight gain (easier to lose post-pregnancy) and ultimately caused me to have a reasonably sized baby (easier to birth!) and helped me to create better eating habits overall OUTSIDE of pregnancies. It also allowed me to use what I personally learned in coping with GDM to help many other women who will go on to struggle with the very same diagnosis (family, friends, and YOU!). I ended up being able to control my sugars just fine using diet and exercise methods, and although trickier towards the end of pregnancies, I always had reasonable-sized babies (5,6,7 lbs). While this may not always be true for all, some women, despite all BEST efforts, will have to go on insulin to control sugars (ALONG with a good diet and exercise), and some women will grow large babies (because of genetics!) I felt as long as I gave my best effort at controlling everything that was IN MY REALM OF CONTROL, I could rest easy in that, and you should too…
MANAGEMENT
Gestational diabetes or pregnancy diabetes is all about mindset. Honestly, mindset! Mindset is everything when it comes to changing the way you eat. Pregnancy lasts a maximum of 9 months, and this diagnosis generally doesn't come until around 28 weeks or so (sometimes earlier if it's a subsequent pregnancy with a history of GDM, but in that case, as I mentioned, old news). So, for most 28 to 40 weeks, that is 12 weeks of STRICT control and dedication about what goes into our mouths coupled with physical exercise (something as simple as going for walks after meals) regularly (for the best outcome!). This is temporary, but if you're smart, this will give you PERMANENT habits that will last beyond pregnancy and hopefully dodge a gestational diabetes diagnosis later in life (which you will likely be told you are now a higher risk for). The thing about diabetes is you constantly have positive reinforcement for how you are doing. If your sugars are mostly all good, you can assume you are doing a good job. Towards the end, the demands on your body peak, and it will become slightly more difficult to achieve good control. This is the natural progression of things, to be expected. What I did for my diet was I found what works and stuck to that with one mystery meal (usually dinner). I inserted snacks between meals and one before bed.
Sample meal plan as follows:
Breakfast
2 eggs 1 small piece of wheat toast (feel free to insert avocado onto the piece of toast as well for some good fats)
Snack 1
Lunch
Salad with chicken (pick a good dressing with no added sugars) ranch worked for me! I could sprinkle a few croutons on top of the salad with no issues. Tip: Sundays, grill some chicken tenderloins, and you have salad for your chicken for the whole week!
Snack 2
Dinner
My mystery meal is where I would try to "spice things up" so I'm not eating the same thing every day all day long! Example: Fajita Bowls- ground meat (turkey, sausage, beef, etc.), peppers, and onions over top of riced cauliflower with some fajita seasonings.
Bedtime snack
Snack List
Apple with PB (green apples have less sugar and use natural PB with NO added sugars)
Kind bars (if picking bars, read the nutritional facts and try to stick to one 5 g or less)
Plain yogurt (again, read labels and compare sugar contents amongst diff brands, I used Siggi's) with berries on top (blackberries, strawberries, blueberries, raspberries) sprinkled with cinnamon (helps control sugars..)
Cheese stick
Also, I found 2 separate KETO recipes for lb cake and blondie brownies I would alternate between for occasional "special treats" (super easy to search and find on Pinterest!),
Please keep in mind that this is a sample meal plan. Maybe you might not like what I did, but if you want, we can set up a meeting and talk about your likes and dislikes and come up with a meal plan that will work. Also, this is about trial and error and well because everyone's individual thresholds are different and may need to be slightly tweaked as pregnancy goes on. Again, feel free to set up a chat, and we can talk about your own individual needs!
OUTCOME/LOOKING BACK
Nine times out of ten, you will have a good outcome. Once that baby and placenta are out, and the symptoms of gestational diabetes are gone, you can go back to business as usual. The silver lining is you might find that you learn good eating practices that will help you avoid T2 diabetes in the future; down the road, you can help out friends and family that might get that same scary & potentially overwhelming diagnosis, and you'll see that it's so much easier to lose that baby weight postpartum when the only weight gained was "within a healthy range"! Good outcomes all around! Furthermore, if you have subsequent pregnancies dealing with it will be a BREEZE! Now go enjoy that healthy baby you worked so hard to grow :)!
Read More
5 Tips to Level up Your Kiddos Nutrition Game
---
My favorite meals are when I spend loads of time planning, preparing and executing a great meal, and nobody eats it…said no mom anywhere! This can be especially frustrating if you want to stick to healthy children's nutrition guidelines because, let's face it, you rarely see kids eating healthy, or at least, they'll be less likely to reach for an apple instead of a lollypop unless you don't stress the importance of eating healthy early on.
Let me be real; getting our kids to eat amazing well-rounded meals is extremely difficult. I have 4 kids, and even when I think I have their taste buds figured out, it all changes. I am here to give you some hope and encouragement because mealtime can be challenging.
In this blog article, we'll touch bases on a few basics when it comes to healthy diets for kids and a few tips on how to make your kids eat a bit healthier without them realizing it.
Nutrition for Kids: 5 Ways to Introduce Healthy Habits
Improving your kid's nutrition isn't something insanely difficult. Sure, it takes some planning on your end, but once you get used to these small changes, you'll get the whole thing broken down into a form of art. So, let's go!
1. Get Creative With Veggies
If you want to see your kids eating healthy, you need to introduce a wide variety of vegetables to their diets. We all know that vegetables are incredibly healthy, but still, they can look a bit bland and boring, even for us, let alone for kids.
So, If you have littles, start introducing all kinds of veggies prepared in different ways. This way, you can discover new foods they like. Make a game out of it, and make sure YOU are eating them too. Your kids are watching. Even cutting veggies in a fun way will spark their interest.
2. Introduce Several Small Meals Throughout the Day
If you want a healthy diet for your kids, offer small amounts of only 2-3 different foods. Serving big portions can feel overwhelming to them. You can always give them more if they ask. Make sure you always offer a protein and a veggie. After a while, this will become their norm.
3. When Dinner Comes, Dinner Comes!
After 4 kids, I have realized that small, more frequent meals just make life better. My biggest switch was feeding the kids dinner right after school. This avoids a LOT of issues. They are always so hungry, so instead of giving them a snack, I just feed them what I had planned for dinner. Proper kids' nutrition is all about energy, and this also helps them power through after-school activities. You can then offer a healthier snack before bed. My favorites are plain yogurt, peanut butter, apples, or a banana. This routine after school has saved us from many a meltdown and fights over dinner. There are no rules as to what time "dinner" must be served :)
Also, don't have them skip breakfast. Eating right after waking up is essential for grownups as well, so you can imagine just how important it is to kids. A well-rounded breakfast that's rich in complex carbohydrates, proteins, fiber, and vitamins is a great way to get a head start on the day and to ensure a fun day.
So, make sure to include some veggies, boiled eggs, peanut butter, and whole-grain bread. Still, it's all up to you – just be creative and make sure that all the options are healthy.
4. Stay Committed to Those Vegetables!
Keep offering veggies to your kids. Make a small plate with cut-up veggies and leave it out. Kids love grab-and-go snacks, and this is a perfect way for them to try them without being told. You can even make a kid-style charcuterie board with cheese, raisins, veggies, and crackers. Your kids will LOVE this!
5. Involve the Kids!
If you want your kids eating healthy, the best thing you can do is to get them involved in planning and making meals. I know it's messy but getting your kids in the kitchen to help you sparks curiosity to try new foods. It promotes confidence as well when they produce a meal for the family. It also helps them become more independent in making their own meals. Invest in a kid's cookbook with lots of pictures and let them pick a few meals throughout the week with the expectation that they have to TRY what they make!
Don't Forget to Set an Example
Your kiddos are watching you, so be sure you are also eating the foods you want them to eat. My kids started asking me if certain snacks had protein in them. I asked my 8-year-old why they kept asking, and she said, "Because Mom, you talk about eating protein ALL THE TIME!!" I didn't even think they were listening. Even if you do not see the results or shifts you want right away, keep going! They are watching, listening, and learning.
BONUS TIP for steering your kids towards better food choices is simple: do not bring junk food into the house. This way, there won't be a temptation to fall back into poor health habits. If the goldfish are not in the house, but the apples are, they will be more likely to grab an apple. You got this!
Check out I Help Moms favorite vitamins our kids love!
Kid's nutrition isn't exactly rocket science and with a bit of work, you can create healthy eating habits that your little ones will easily follow. On the other hand, you can also use safe supplements to help keep activity levels optimal. Feel free to check out our favorite vitamins:
Read More
5 Ways To Find Your Calm As A Busy Mom
---
A great podcast from our CEO on 5 strategies to regain calm in motherhood!
https://spotifyanchor-web.app.link/e/5T9HxKU3Yub
Read More
What causes low milk supply?
---
While most moms make plenty of milk, some do have low milk supply. Common reasons for this include some of the reasons below, but this is NOT ALL INCLUSIVE! Some medical conditions also cause milk supply disturbances ! Getting help from an expert can go along way in supporting you and your baby!
Limiting your baby's breastfeeding sessions. Remember, the more you feed on demand, the more milk you make( sometimes changing routine, having visitors or life events decrease feeds unknowingly)
Giving your baby infant formula instead of breastfeeding.
Introducing solid foods before baby is 4-6 months old.
Taking certain birth control pills or other medicine.
Not getting enough sleep.
Drinking alcohol or smoking.
Have had breast surgery.
schedule a 1:1 assessment now!
https://ihelpmoms.com/consultants/consultant/87/katelyn-drauszewski
Read More
Join Our Community!
Create a better world for kids and moms.